Last summer I went to the
Salem Art Fair
with my family. My youngest son was especially excited by all the sculpture on display. Until we went to that fair, I had not realized how much my son loves sculpture. He is very gregarious, so he talked to many of the artists and asked them about their art.
One of the artists he met was George Heath of
Funker Market
. He makes alien monsters that have completely charmed my son. My son has saved his allowance to buy George's monsters and has also asked for them for his birthday. He likes to make up stories about them. He keeps them in a special place in his room.
Darkness Elemental Wearing Unholy Armor
This weekend, we found polymer clay on sale. I bought some for the kids and let them go to town. Both my sons decided to make monsters, inspired by George. You can kind of see George's work in the background of this picture.
Lava Elemental with Shiny Sharp Rocks
George has a shop on Etsy. He makes sculptures and cards that are full of character. My son and I love the funky, funny way he describes his pieces. This
Bombastic Sextipod
is one of my son's favorites right now.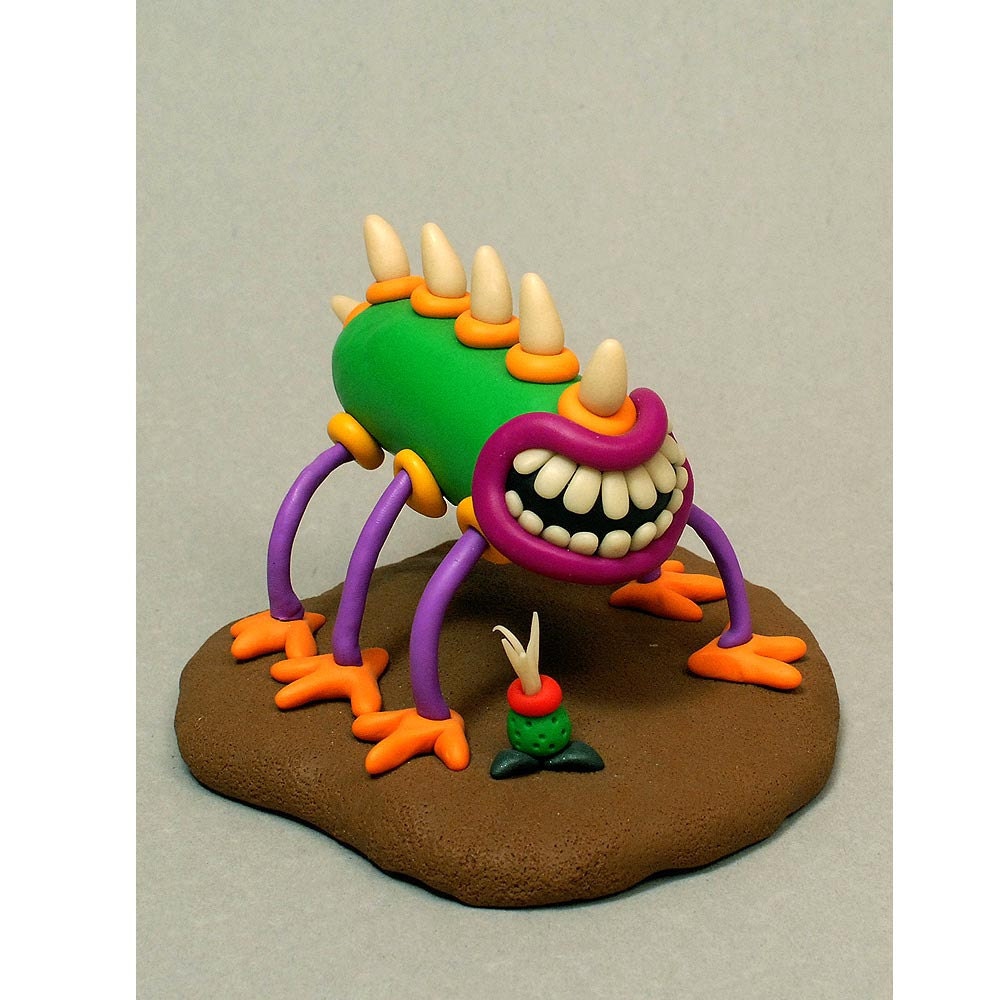 So thank you to George for inspiring my sons and getting them interested in art!
How about you, dear readers? Have you ever been inspired by anyone?